Defining the available time-slots
To define the available time slots go to the "Appointment Booking Calendar >> Manage Settings" and you will see a calendar area like this one: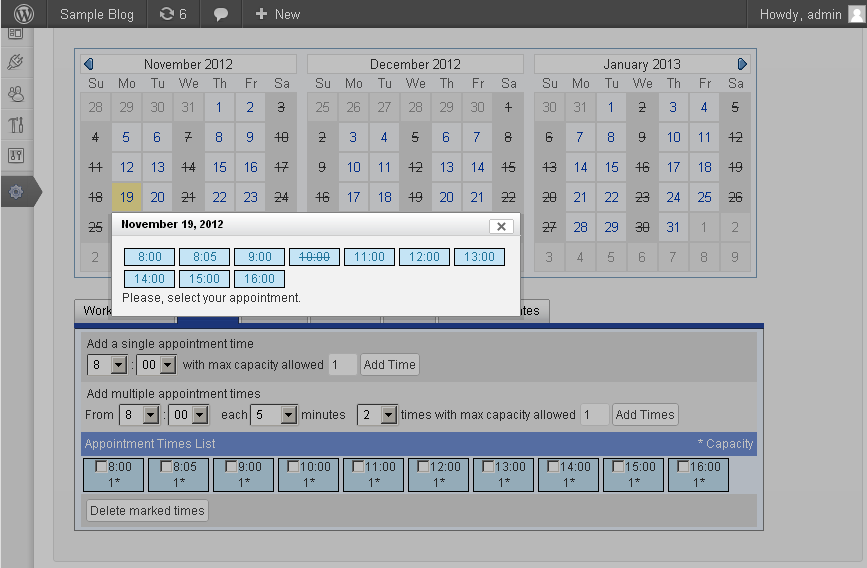 The first step is to un-check the non-working days, for example Sunday and Saturday.
The second step (important!) is to click on each weekday tab and add the time slots available for each day. Each time slot has a defined capacity (number of bookings it will accept), you can indicate that in this step. There are options to add many time slots in one single step.
There is also a "Restricted Dates" tab that allows disabling specific days, for example holidays and a "Special Dates" tab for overwriting the available time-slots for specific dates.
Finally you can click a date and manually add appointments or check the appointments made into the selected date. Time slots with at least one appointment added will be shown strike-out. Click a time slot to see/edit/delete its appointments. To delete an appointment click the button "clear" and then "submit".
Please Watch the video below before you edit your own calendar.